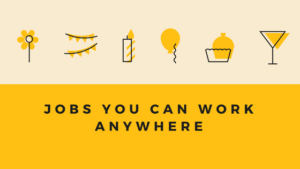 Do you want to find those jobs that allow you to work anywhere in this world?
When I google on the internet, CNBC has one article mentioned there are 25 companies allowing you to work from anywhere. Here are the list which CNBC listed out:
PRA Health Sciences – Project Manager and Recruitment Manager
CyraCom – Interpreter
UnitedHealth Group – Clinical Coordinator and Data Analyst
SAP – Marketing Coordinator and Customer Manager
Fiserv – Project Manager and Service Executive
Anthem – Marketing Manager and Health Manager
WeightNot – Cloud Administrator and Nutrition/Weight Loss Coach
Western Governors University – Program Mentor & Benefits Administrator
Grand Canyon University – Counselor and Account Executive
Chamberlain College of Nursing – Online Professor & Faculty Specialist
BCD Travel – Account Manager and Travel Consultant
Walden University – Program Coordinator and Academic Coordinator
Paraxel – Clinical Manager and Research Associate
Salesforce – Vice President and Solution Engineer
nThrive – Cancer Specialist and HTML5 Developer
Toptal – Talent Sourcers
Appen – Medical annotator and Transcriber
SecureWorks – Security Architect and Systems Advisor
InVision – Community moderator and Recruiting Coordinator
Perficient – Strategy Director and Business Consultant
Conduent – Customer Associate and Care Agent
Wells Fargo – Data Architect and Application Systems Engineer
Connections Education – Social Teacher and Payroll Specialist
Rasmussen College – Online Instructor and Support Specialist
Pharmaceutical Product Development – Research Associate
I would say that, majority of these jobs actually are regional work which allows you to work at another location or different from the normal working hours. The flexibility and freedom to work when you wish, where you want is still limited in scope.
What I wish to refer you, are jobs that really allowing you to work anywhere you wish and you can decide when you want to work. How wonderful to have this kind of job within your reach.
For example, you are in overseas and you decided to work on some task which you have been thinking for long. You are in the hotel room at night and just finish dinner with other members. Sitting alone in the hotel room and you decided to work in the job which you have been thinking for a while.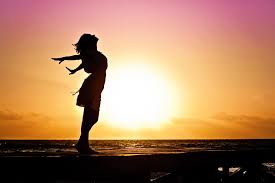 No problem. Immediately you can decide to open up your PC notebook and start work on it. With 30 minutes, you would have completed those tasks in your mind and take a break for rest.
I am doing exactly what describe here and typing in my thoughts on this Notebook computer. The freedom you can decide when to do, how to do, what to do have created many wonderful experiences.
Feel tired right now?
You can decide to continue or take a rest break for a while and continue as you like. Rest or not rest  depending on your decision. You decide your own pace and how many hours you wish to put in. All on your own term. How wonderful this kind of job to you?
Here is the job I am talking about:
Internet Marketer <–> Online Marketer <–> Digital Marketer
All of the above allows you to work anywhere in the world, as long as you have a computer, or iPad, or Smartphone and with Internet connection. Many countries in this world already have these facilities in place for you to utilize and you must take this great opportunity to use them.
Want to know how to start having this job?
Visit my Get Started page and check how to get it.
Can These Jobs Allow You To Work Anywhere?
For those who are reside in Singapore, I have found some useful resources which you may refer and get a glimpse of what kind of jobs are available in the market.  Can these jobs allow you to work anywhere you wish? I do not think so. If those jobs are not you wish for, explore other means like Affiliate Marketing business model.
There are some interesting jobs which I found out from the article posted by Forbes, which you may want to consider. Those who are entrepreneurial and self-driven will like these jobs very well. Here are the list provided by Forbes for your consideration:
Teleradiologist – They will review patient digitally transmitted images and consult with doctor using videoconferencing.
Telepharmacist – Pharmacist reviewing prescriptions and verify for your drug interactions from anywhere they prefer.
Telenurse -Will perform telephone triage by advising patients over the phone.
Medical Transcriptionist – Working remotely and convert physicians' voice recordings into typed reports
Online Teacher – Running teaching class online by providing lecture from anywhere in the world, with a webcam and notebook computer.
Online Translator – Help you translating to your prefer language, either they work anywhere or when you travel to another country.
Phone Sex Operators – Providing scheduling and geographic freedom to work anywhere, anytime
Is this the kind of job you wish to work? Not your type.
Consider my suggestion and explore what job I recommend to you.
Visit my review page on this Online course at Wealthy Affiliate Platform to see what is inside.
By signing-up the Online course I recommend you before, you will be able to acquire those skills (I would say most of them) outline below, especially Online skills. Think about the freedom you will get when you have these skills with you in life. Let's do it.
Copywriting – You will be writing articles for others and getting paid for it. There are already freelance work at Freelancer.com you can apply for.
Virtual Assistance – Can be email correspondence, answering Skype phone calls, data entry or updating websites.
Translation – When you know two or more languages, you can provide translation job and earn income for the service you provide. As China become more developed and many of its citizen travelling to other countries, if you know Chinese language it will be potential for you to do translation and earn money.
Search Engine Advertising – You can help clients manage their advertising campaigns on Google search engine and its content network. Google do offer a program to certify you as Google AdWords consultant.
Social Media Marketing – You can help companies manage their fan page and twitter account and run Facebook ads.
Web design – You can use WordPress to help companies build their websites.
Search Engine Optimization – Helping companies to rank their websites in the top positions, especially the First Page.
Graphic Design – Learn the knowledge of Photoshop or Canva to provide graphic designing work for companies.
Programming – Becoming a great programmer takes a good few years of working experience. Therefore, start early and choose one particular programming language you are good at to start with.
Consulting – You can provide consulting work in law, marketing or HR as your specialty.
Online teaching – You can teach language course, mathematics, science on the internet to students in secondary school or even university students.
Trading – Doing Forex and Stock trading online has been available many years ago and it will continue to evolve.
Sports Betting & Arbitrage Trading – This is more risky but may provide some fun while you work on it.
Affiliate Marketing – By recommending visitors to your website to buy products from your recommended source, you can pay by commission. This require you to know how to drive traffic to your site. The earning potential is huge, and this is the area which I am focusing on. You will learn a lot in my recommended Wealthy Affiliate Online course.
Online Poker – Some people run this from remote places like Bali, Costa Ric, Phuket and adopting game psychology to manage their Online Poker. You need times and money to master this skill.
E-Commerce – Building an online store and sell your products on the internet. You can also consider selling on Amazon or eBay marketplace, which they will take care the shipping logistics for you.
Blogging – You can consider setting up a blog and provide quality contents for people to visit often. When traffic getting more, you can consider to monetize using Google Adsense on your site.
Online Entrepreneurship – There are plenty of opportunities for you to make money online, with creative and innovative ideas from all sources you can explore on the internet. This is the entrepreneur spirit successful online marketer possess.
With the world getting more digital, you will stand to gain when you acquire above skills. Learning another skill take times, therefore I encourage you to start now rather than wasting your valuable time watching TV, browsing internet for gossip news or reading your friends Facebook posting unnecessary.