We have summarized some key differences WordPress Vs Joomla. Both are open source blogging platform and content management system.
As of now, WordPress has the largest user base of any self-hosted blogging tool in the world, about 20% usage at the time of this writing. This is about 60 million sites as of this writing today. Joomla is the next with about 3%. User can either use WordPress.com or WordPress.org for their blogging, with the latter option allowing more flexibility and customization.
To know more about WordPress, you can learn from one of the best authors, Lisa Sabin-Wilson. She is the exclusive WordPress expert author for the instructional reference books "for Dummies", having written five books for the series. Check out below detail and get your favorite book at Amazon bookstore.
Another source for you to buy Lisa Sabin-Wilson book is at ebay <- Click here to buy. Take a look at the site and compare the price yourself.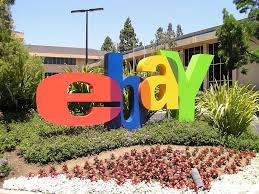 With WordPress, you can build a blog or website and engage as a community. WordPress is constantly evolving and is part of a larger ecosystem to create the best web experience for the users. The WordPress blog provides  a means for your expression. It has become the platform of choice for new blogs and websites. You may learn about WordPress by visiting this site created by WordPress Learning Platform.
Another useful place to learn all about WordPress with plenty of workshops is Learn WordPress Resouce. Go and check it out today.
The online training program from Wealthy Affiliate will be using WordPress as the CMS (Content Management System) to help you create a powerful website for your online business. You can visit my Get Started page to begin your online training.
Many Wealthy Affiliate member also created various blog post for you to learn about WordPress. You can check out the link provided by Shawn Martin for the good stuff for WordPress users.
WordPress has been used by many Webmaster and you can find many kind of tutorials provided by experts like at WPBegineer. For those prefer to learn by video, you can watch WPBeginner on YouTube. If you want to speed up your research process for your content creation, you may refer to the Google Search Operators cheat sheet.
One of the top influencers on the web, Neil Patel recently wrote an article teaching you 17 Powerful WordPress Marketing Tips. You can have a read and pick up some tips from him.
Bogging Tips On WordPress by Theme Junkie
As you start to learn about WordPress, you need to consult experts who are already mastering all the features within the CMS platform. One of the sources of reference you can turn to, is reading all the tips and advice on using WordPress at Theme Junkie.
Go and have a read and you will increase your knowledge on WordPress and apply on your own website from today.
Mastering Joomla with Ease
Joomla was launched in 2005 and it was the successor of Mambo from Australia. Since then, Joomla has many upgrades and improvement with the latest version in 3.x series focusing on mobile-friendly version. The order in creating your content for Joomla follow below sequence:
Create Categories
Create Articles
Create Menu Items
Want to learn more about Joomla? You may read one of the books written by Seamus Bellamy. He is a very interesting guy and you may read about him on his personal blog. Check out the book detail at Amazon bookstore.
You can consider to buy the same book at ebay <- Click here to buy, but the pricing is much cheaper. Option for you. This book contains information you need to know, in order to build and manage a successful Joomla website.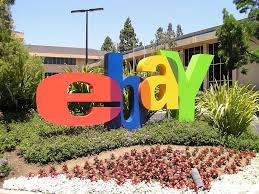 Another source of learning about Joomla, you may visit OSTraining and get an idea how to build a website.