This is a website which I have created in 2015 when I learned about Affiliate Marketing. Before this, I used other CMS platform like Joomla and Blogger to create websites. WordPress has become more popular and having many SEO friendly features, I have since used it to create my Online Business.
The platform I am using here use SiteRubix which evolves from WordPress CMS. It is so much easier to launch my new website and it come with many advanced features and tools which you will not able to find in other places.
If you wish to create your Online Business and have a group of helpful community internet marketers to learn from each other, this is the right place to be. Go to Get Started Page and sign up for the free starter membership to enjoy all the free training provided here. There are more features for premium member if you wish to upgrade.
The world has become interconnected and many things are changing each day, or even by second. Many people are accessing the internet, through computer, smartphone, TV, tablet or even smartwatch. There are a lot of opportunities for seniors to tap into the online world. Setting up business online has become the norm currently and with the right approach you will be able to do well.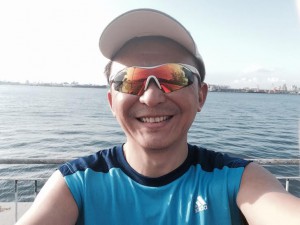 I am the founder of this website and I created this website to provide all the resources and tools for anyone, especially those seniors having age 50 years old and above to master your Online Skills. Welcome to visit Online Skills Training Site  and follow the steps.
With your online presence, it can become a channel for your brand discovery, interacting with your consumers, do analytics of those visitors to your website and get feedback on your business. All these additional knowledge will help you to create a better and right experience with your consumers. By differentiating your brand with other competitors online, you stand to gain in your business competitiveness.
If you would like to join me within Wealthy Affiliate, you can register here to create your free Starter membership. This is where I network with others and offer my help each and every day to people like yourself.
Below is one of my favourite books I found at my local library. It contains a lot of useful information for entrepreneur who wish to setup Online business. You can now get it at Amazon Online Store. Interested to get one? Click below banner to check the detail.