I have been working for other companies since 1987 and have been doing very well for many years. Started as a Field Application Engineer and move to sales position due to my interest in business development, and have been climbing the corporate ladder since then. The last post I had was General Manager of Sales Branch Office for foreign MNC in Singapore; responsible for P&L, business development and financial reporting for the company. I have  joined the rank of 50's years old in October 2015 and have been considering to start my own business for long times. But due to family commitment and young kids still schooling, I do not dare to venture out into own business.
However, things changed drastically on June 5th, 2017 as my company decided to close down our Singapore office. The Managing Director of my ex-company (he station in his own country, only visit our Singapore office occasionally) announced to our HR manager at the airport about the decision, while he was transiting at Singapore airport going back to his home. This was shocking news to me as I never expect such news to occur at this point of my life as I have small kids at home to feed and wife taking care of special daughter at home. I have started my online business setup for a while but did not go full swing as company business need me to commit time and efforts constantly. As a responsible employee, I committed most of my times on company businesses.
With current situation, it is time for me to commit fully into my own online business. I wish this site is able to provide useful information, tips, guide for those people like me in the age of 50 years old and above. If you are like me have family commitment and want to start your own business at lower risk, cheaper cost, full control of your own efforts and work at home when you have the free time. This is the site for you.
The world has become interconnected and many things are changing each day, or even by second. Many people are accessing the internet, through computer, smartphone, TV, tablet or even smartwatch. There are a lot of opportunities for seniors to tap into the online world. Setting up business online has become the norm currently and with the right approach you will be able to do well.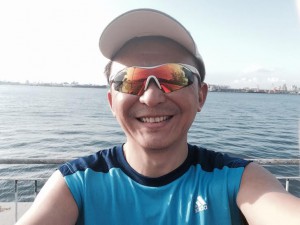 I am the founder of this website and I created this website to provide all the resources and tools for anyone, especially those senior at age like 50 years old and above to master your Online Skills. Welcome to visit Online Skills Training Site  and follow the steps.
With your online presence, it can become a channel for your brand discovery, interacting with your consumers, do analytics of those visitors to your website and get feedback on your business. All these additional knowledge will help you to create a better and right experience with your consumers. By differentiating your brand with other competitors online, you stand to gain in your business competitiveness.
If you would like to join me within Wealthy Affiliate, you can register here to create your free Starter membership. This is where I network with others and offer my help each and every day to people like yourself.