I came across Affiliate Marketing in April 2015 when I attended one of the seminars telling you how to make money online and get richer. The seminar was by Click Events, and it was advertised on Facebook and I clicked on the advertisement when I was reading my friend posting.
During the seminar, the speaker spoke about the "New Rich". He told us that in the new age, you do not require to have land or money to get richer, just your new knowledge. That sound cool and excite me because I do not have land and much money with me now, therefore what he said really keep me motivated throughout the seminar.
He even mentioned there are virtual workers nowadays, whom you can outsource your tasks to them. The speaker was Andrew Koh, he informed formerly he was AIA Insurance Director before the financial crisis in 2008. I almost sign up for the course even it costs thousand dollar. But, due to my other commitment and I not able to attend the seminar date, I asked the speaker any other date available but they just want to close the deal on that day and reluctance to service me. So, I walk out from the room.
It was a blessing that I did not sign up for the course. After reaching home, I started google on the internet and researched more about Affiliate Marketing. That was during that time I discovered the best Online Affiliate Marketing Course I can try out for free at first.
So, what exactly is Affiliate marketing all about?
It is in fact promoting someone else products and services online. There are many Affiliate marketing providers and the trend is growing. Some companies in fact started to adopt this as one of their marketing strategies to grow their business.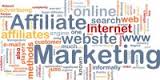 A typical scenario is like, you create a camera lens review site and convert your expertise into review and link the review pages to Amazon product pages. If your site visitors follow the link and buy a product, you earn commission. The aim of Affiliate marketing is to promote other peoples products in exchange for a commission on the sale. This is very similar to traditional business model as a Manufacturer Representative. All you need to do, is promote and you get paid. By referring the customer to the vendor, you exchange for a referral fee.
Want to know more about Affiliate Marketing and have some hand-on experience about this business model? Visit my Wealthy Affiliate Get-Started Page and experience yourself how is it like to be your own boss and have your own business in 4 simple steps.
You may also want to visit AffiliateGuide.com and AssociatePrograms.com these 2 websites to find profitable Affiliate Programs to promote and earn commission.
Recently I came across one of the articles by Neil Patel – Affiliate Marketing Made Simple: A Step-by-Step Guide when google about Affiliate Marketing. You may visit the article and have a read of it. It gives you a good understanding of Affiliate Marketing. For those of you wish to become an Affiliate Marketer, Neil Patel has the 4-step guide you may follow.
For those who prefer to have a glimpse of What Are The Things Involve In Affiliate Marketing? Here are the outline:
Initial Preparation to set up your business orderly

decide your domain and hosting

number of characters for your domain name prefer less than 15 and use .com
choose a managed hosting plan

install WordPress Theme and Plugins

SEO plugin Rank Math
Legal Page Plugin from WP Legal Guard
User Experience Plugins

Image Compression Plugin
Lazy Video Load
Easy Table of Contents
TablePress

Redirect Plugins

WP Exit Traffic Pro
BounceBooster

Planning your contents
Keyword Research

help you uncover money keywords that

provide consistent traffic
has low competition
high commerciality

Content Planning

Use The Buyers Journey

Awareness -> Consideration -> Decision

Has Minimum Viable Content

10+ Review Posts
10+ Round Up Posts
10+ Informational Posts
2 Listicles

Keyword Research Guidelines

Review Keywords
"Best of" Keywords

Best/Top [Product Category] In Current Year
e.g. 10 Best microSD Card for handphone in 2017

Long-tail Keywords

4 to 6 words in length
e.g. How To Format Safely Your Memory Card

Seed Keyword Goal

10 Review Keywords
10 Best of Keywords
10 Long-tail Keywords

Writing Content Begin With An End In Mind

know which stage of the buyer's journey does your content address

awareness or consideration or decision

what you want your visitor ultimately doing after reading your content

read another article?
subscribe your newsletter?
buy your affiliate offer?

Structuring Your Articles

Introduction Paragraph
Body

Header 1
Header 2
Header 3
More Sections As Required

Conclusion

Final Thoughts On <Topic>
Final Recommendations For <Topic>
Your Call To Action

Keyword Usage Planning

Focus Keyword

In the Title of Blog Post
Use 2~3 times throughout the article
Use Focus Keyword Alt Text of your images

Latent Semantic Indexing (LSI) Keywords

list of keywords related to your topic
use 6~10 of them in your content
e.g. SanDisk SD Card Review (your focus keyword)

Is SanDisk a reputable company
SanDisk manufacturing capability
SanDisk Financial Report

Outsourcing Article Writing If Budget Allow

from content mills

Ranking Articles
iWriter
Hirewriters

PLR (Private Label  Rights) articles

Pro Writer Plus
often you need to rewrite, reformat and add new keywords

Help from AI Writer assisting you to write articles

Publishing Your Content Online

put your main keyword in meta title and meta description
choose the right header size

for blog post title use H1
for main headers in your post, use H2
H3 is for subheaders

include images and video

use jpg file format for fast loading and smaller file size
have keyword inside Alt text of the images

bold, underline or italicize on words and phrases which are important message you wish to get across
using bullet points and numbered lists will make your content easy to digest and read
use internal links

you can link your informational post to roundup post and then link to review post. Thereafter, link to your bonus page to get them buy the product/service you offer

use external links

linking to authority sites
can help to explain further for complicated topics

Consider repurpose Your Content to other formats like video or audio podcast

equipments you will require

microphone
webcam
screen recording software
video creation app

you need to rewrite your articles into a script

speak in conversational tone
at the conclusion, remember to make final recommendations
your call to action

like or subscribe or check the link in the description

remember to thanks them for watching or listening

for YouTube videos guide

use landscape format
upload custom thumbnail
add SEO title

use your main keyword in the title
consider Emoji's in your title

add SEO description

500 words with focus keyword and LSI keywords

add SEO tags
add trending hashtags related to your topic in your description and title

consider Facebook Creator Studio

square video best for Facebook
include call-to-action in the script
add compelling title and description