According to WorldWideWebSize.com, there are at least 4.59 billion pages of the Indexed Web as of July 23, 2017. This is huge number of Webpages on the internet. Online marketing is becoming popular in most of the countries around the world. Many companies are setting up their online presence to take this growing opportunities. Rising demand for online purchase also pushing up the take up rate of online business.

Take for example in Singapore, a young man has used his life saving of S$15,000 to create an online platform to allow other younger generation to learn about entrepreneurship, self-help topics, medical health issues, etc. The website, Existgreat.com invites internet experts contributing articles to it and is in the process of inviting experts to create video content. (this is way too costly, you may want to check out my "Get Started" page to create your online platform instead)
Another local start-up, get4x.com aims to provide the best foreign currency exchange rate online. It differentiate from others by offering live "retail" rates from money changers directly, instead of mid-market rates used by the banks. The company want to help users save money, instead of paying an extra surcharge up to 15%. Users will be able to lock in the rate they see in real time with the preferred money changer, and pick up the currency they order on the same day.
There is also another group from the PMET (Professionals, managers, executives and technicians), whom have been layoff by their company due to restructure or relocate to their low-cost countries. They are eager to start their business and have shown high interest for the online business. Learning all the online marketing skills will help them to launch their online business confidently.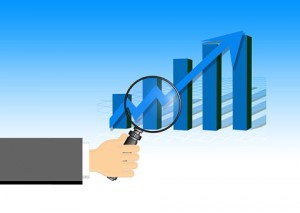 With the rise in Online Marketing, there is also opportunity for new digital entrepreneurs to setup their own Online Marketing agency. One of the new successful new agency in Singapore is Carbon.
Below is one of the ads done by Carbon for the Singapore audience. You may want to have a look at it at Vimeo platform.
Class 95FM Spin Around The World Contest Spot
All these rising trends are leading to good opportunities for Wealthy Affiliate Associates to promote and introduce our proven and tested online platform. Anyone interested to know what online business is all about can sign up for the free starter membership at Wealthy Affiliate, try it for free and decide whether online business is a piece of cake to you!!!
In order to succeed in your online marketing journey, it is important to master the SEO skill. By learning all the essential techniques Search Engine Optimisation offering to you, you will be able to attract more traffic to your online presence – Websites, and get people to know your products/services offering. Wealthy Affiliate platform will guide you the way to master your SEO craft and there are many members in the community willing to guide you along the way as well. Want to check out more? Check this out.