How many times you have heard about the importance of SEO to increase traffic to your website and Google has many ranking factors you need to be aware of? And you wonder which one to follow and learn from?
Worry not. I would suggest you find some one or two, the most three factors which you can start with and work on it few months to see the result. After getting success, then move on to the other factors which you think will give us further boost in your traffic. By doing one-step at a time, you learn by doing.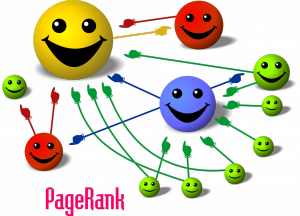 Keywords in the <title> page
This is one of the internal ranking factors which you can control directly. When you do it right, your ranking in the SERP will become much better. Your page title should reflect what is being written in your content, just like the title I have chosen for this article.
The title need to be relevant to your page copy and the words found in the <title> tag must also be found in the page itself.
Use Keyword Tool in Wealthy Affiliate to search for keywords that have high searches and less QSR competition.
Keywords in the Link Anchor Text
Use relevance keywords in your link anchor text to get higher ranking. Google will find your site more easily and it is an effective way to get more inbound links. You may use different variations of anchor text to get more  hits from different combinations of keywords.
Create Link Anchor Text for your visitors, not for the search engines. Therefore, do it naturally and let the readers feel comfortable reading your contents.
Page Loading Speed
Page speed is crucial to your SEO and you can make use of Google developer's tool to check your score. Following the suggestion to fix the problems once you have completed the Page Speed test.
If your Mobile or Desktop speed is poor, mostly Google will ask you to eliminate the render-blocking JavaScript and CSS in above-the-fold content. Not to worry about this suggestion. I have found the answer for you and you can visit WordPress Cub and follow the method.
Plagiarism
Google will penalise you if your content is similar to other people's content. Therefore, it is important for you to ensure that your content is not being stolen or others do not have the same content as yours. One of the tools which I found very useful is Copyscape. It is an online plagiarism detection platform to help you look for content theft or similar content on the internet.
Copyscape is free to use only once a month, and you can sign-up for the Pro-version when you decide to use it for more times.
Make Your Website Mobile Friendly
As more and more people using their mobile phone to access internet for information, Google would like to tap on this opportunity and make the user feel at ease. Google love to make the user happy and therefore if your site has slow loading speed, or not friendly to the mobile user Google will not want to show up on their search engine result page.
You can check whether your website is mobile friendly by putting your URL at Google's Mobile Friendliness Tool.