I was reading Today news (24th September 2016) about the article "A land eager to look rich: Luxury brands edge into Myanmar". This article attracted my eye ball and I started to read into the detail.
I agreed that Myanmar will be a huge potential market for businessmen eager to expand their business into new market. I believe the time is right now for suitable products/services to go in, but which products/services and where to establish your business is the tougher part for businessmen to consider.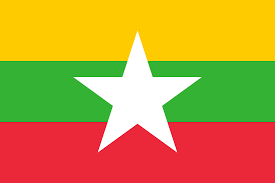 The article talked about government officials buying luxury sport utility vehicles and many rich people visited high class boutique in Yangon to buy their watches, in those upscale shopping area.
Myanmar's economy is expanding fast and I believe it will be another China in the coming years. Since 2012, the growth of the economy is swiftly with government encourage foreign investment and there is strong political changes ongoing. In 2015, the GDP grow is about 7%, much increased from the 5.6% in 2011. With the luxury lifestyle most of the government officials are enjoying now, they will want the country to be like China in 10 years time.
I was just talking to one of the engineers from China, who moved to Singapore for better prospect in 2005 but realised his counterpart in China is doing much better than him. What a 10 years different a country can be, when the country has better land and huge population, with the government determination to bring the country to the next level.
With so many lessons they see from the news and various countries visiting, I believe the Myanmar government know which direction the country need to go after. Opening the country for foreign investment and make use of their existing cheap labor cost, huge .
Myanmar has huge natural resources like timber, minerals, oil and gas and these give the local people the good opportunities to trade with foreign companies which are eager to get. Yangon, being the capital and most cosmopolitan city in Myanmar, has seen his property market in the urban area growing each year. New high-rises upscale hotels and shopping malls are rising each month. But, be careful which business partner you choose to work with to avoid heavy mistakes. Invest wisely and do your business with diligent.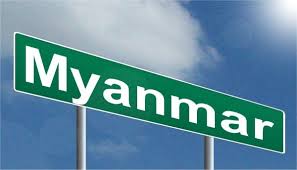 Middle class is emerging and many Myanmar migrants are coming home start their business opportunities at home. This trend is not going to stop because these local people will want their country to be like China now, in the years ahead. With dream, things will come for all the human race in history.
With all these promising potential business opportunities in Myanmar, do you want to tap on it and get into the trend? If yes, you can consider learning all the tools and skills for online business setup in a country and what are the necessary knowledge you need to equip for your online business. Internet marketing knowledge is going to come into Myanmar and you must take this opportunity now. Where to start now? Go to my Get Started page and start from there.
If you wish to get more insight into Myanmar business potential, you may visit Solidiance, a Singapore-based consulting firm providing business insight for you to go into new market like Myanmar. Yoma Strategic Holdings, a company also based in Singapore, having larger interest in Myanmar has a lot of knowledge in the country for you to learn. Just visit their company website for further information you need. Want to setup your own site and create articles or posts about your interest? Visit Siterubix Powerful Website builder to create your own website in minutes.
For those who want to see how the rich in Myanmar spend their money, you can go to Yangon's Golden Valley district and see those watch boutiques welcoming those riches into their shops for business.